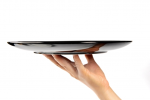 5 Things to Do Before a Restaurant Server Interview – Quick tips!
First thing – don't panic! If you've got an interview for a restaurant server job, congratulations. Whether it's your first interview or your 5th, you can nail it with some preparation and forethought. Here's how:
Consider the Frequently Asked Interview Questions
Interviews for server jobs are all different but there are a few questions that come up time and time again. Give yourself a confidence boost by thinking about how you will answer these common questions. Restaurants want to make sure they hire a good fit, so they often ask questions along the lines of: "What is your greatest strength?", "What makes you a good server?", "What is your favorite part of the server job?", and "Why should we hire you?"
Learn About the Restaurant
It doesn't matter that you have 10 interviews lined up at different places, you need to individually research each restaurant so you can show you are serious about the position and also that you will fit into their team. Every restaurant is different – consider visiting the restaurant yourself if you are unfamiliar with the establishment. Look at how the servers interact with the customers, how the manager interacts with the servers, and the quality of the food.
Update Your Resume
Take along a copy of your updated resume with experience that directly relates to the server position you are applying for. If you have never worked as a server, highlight your strengths in customer service and as a team player.
Plan Your Interview Attire
Choose something conservative and classic, even if the restaurant is casual. Avoid tight clothing, short skirts, jeans, and shorts.
Relax!
One of the most important things in a server interview is to show the interviewer the real you. And you can only do that when you feel relaxed and confident. Take some deep breaths, do something fun before the interview to calm your nerves, and have confidence in your abilities.
5783 total views, 2 today