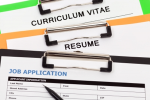 Restaurant Job Interviews, don't be scared…
We all need to eat – which is why restaurants will always be looking for people to serve food, cook food and promote food. Restaurant jobs will never go out of fashion. But in a tough economy, competition for the best jobs is high. If you want to score that perfect restaurant position, do your homework – here are eight most-asked questions you are likely to hear at your restaurant job interview.
Restaurant Interview Questions –


      1. Why do you want to work in the restaurant industry?
Here you can talk about the career choices that led you to work in your profession. Did you experience the restaurant industry at an early age? Do you feel you have particular skills which make you suitable for this industry?
What made you choose our restaurant?
Make them feel special – avoid answering "because I'm applying to every restaurant in the state," even if it's true. Let them know if you have dined in their restaurant as a customer.
How would you handle a demanding or difficult customer?
Highlight the strengths you possess in customer service and give details about how you would react in a difficult situation.
What are the most important qualities in a chef/ server/ manager?
Tell us about a time when you provided stand-out customer service?
What was your biggest mistake in the restaurant industry?
When are you available to work?
Be flexible, but truthful.
Where do you see yourself in five years' time?
The restaurant wants someone who's not going to leave in five minutes but you cannot see into the future – demonstrate your commitment to the establishment by saying that you would like to have more responsibility/ be a manager or get a promotion.
Restaurant Interview Takeaways –
Put some thought into the answers you are going to give to questions like these before you attend restaurant job interviews. Don't forget to have answers for the common questions that come up in every industry, like "what are your greatest strengths" and "what is your greatest weakness" – don't say "nothing!" to this one, by the way…. Make sure that you know your own resume and that you've thought about how you are going to explain potential resume gaps or issues – no work for one year, for example. Good luck!
2843 total views, 2 today