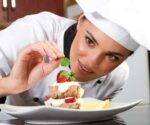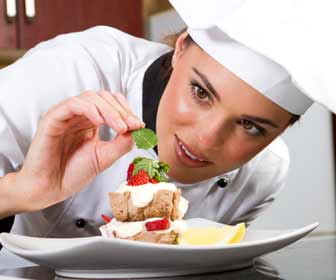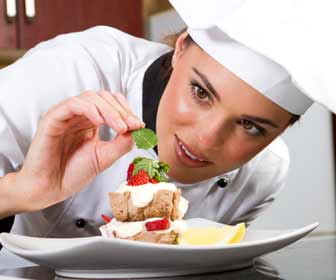 The food world is expanding and evolving more than ever, with chefs emerging as the new celebrities of the industry from TV shows to social media. It seems like everyone wants a piece of this fascinating group. If you are an aspiring restaurateur or just looking for some fresh ideas in your kitchen, then hiring a chef could be one way to go about things.
Who is a Chef? 
Simply put, a chef is a professional who cooks food for people. A chef's job varies depending on the restaurant they work in. In a high-end restaurant, a chef will plan and prepare all dishes served at the restaurant and oversee other kitchen staff. In more casual restaurants, chefs may also take orders from customers and cook meals. They might also be responsible for ordering ingredients and monitoring inventory levels, but not always. Here are some helpful ways to hire a chef to help make your culinary endeavors successful.
1. Identify the position that needs to be filled.
The first step in hiring a chef is to identify the position that needs to be filled in your restaurant. What are your specific needs? Are you hiring an Executive Chef, Sous Chef, Line Cook, Pastry Chef, Senior Chef, or a Specialty Chef? Once you have determined the position, it is important to create a job description. This will help you clarify what type of chef you are looking for and give potential candidates a better understanding of the role they would be applying for.
2. Draft your job description.
A good job description will include a short introduction to the business and its mission and values. In addition to this, you will also need to mention specific skills required for the role, including any special knowledge or certification and other important responsibilities. You should also clearly define how many hours per week your new chef would be working at your restaurant. You can list an estimate here but make sure it is flexible enough. Make sure that whatever number of hours you choose matches what benefits and compensation package you will be offering. Your job description should include the following:
Title of the position

A summary of the responsibilities involved in the role

The qualifications needed for the position

The geographical area or region this person will be working in

The number of hours per day or week

Any benefits and compensation that come with the position
3. Hire a recruiter.
Now it's time to find your chef. There are a few different ways you can go about finding a chef. You can post an ad on job boards, use an experienced recruiting firm like RestaurantZone, or reach out to your own network. 
There are many options when it comes to recruiting firms, but at RestaurantZone, we have worked with hundreds of restaurants and know what it takes to be successful in this highly competitive industry. We can ensure that all our candidates fit into your unique culture while meeting the needs of your business. Our recruiters are experts in their industries and know exactly what to look for. When you work with us, not only will you get access to an impressive network of qualified applicants within the restaurant community, but you will also receive personalized support from start to finish during this important process.
4. Interview potential candidates.
Once you have a good pool of candidates, it is time to start interviewing them. This is your chance to get to know them better and see if they are the right fit for your restaurant. Ask questions that will help you determine whether they meet the qualifications listed in the job description and assess their culinary skills. It is also important to get a sense of their personality and how they would fit into your team. Are they easy-going, or do they have a difficult personalities? Do they work well under pressure, or do they crumble when things get busy?
What are ideal qualities to look for in a good chef?
Depending on your hiring position, there are different qualities you will want to look for in a chef. Generally speaking, good chefs have creative minds and are passionate about food. They also need to work well under pressure, be organized, and think independently.
If you are looking for an Executive Chef or Sous Chef, they must have managerial skills and experience leading kitchen staff. If you are looking for a Line Cook or Pastry Chef, then experience working in a commercial kitchen is essential.
A recruiter that will hook you up with a good chef.
At RestaurantZone, we are a recruiting firm specializing in the restaurant and hospitality industry. Whether you are looking for new talent for your restaurant, want to join your dream job at a local restaurant across the US and Canada, or are just curious about what it takes to hire a chef, we are here to help. Contact us to find more information or learn about the benefits of hiring employees through a recruiting agency.
1281 total views, 1 today