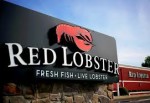 Red Lobster resonates with millennials after making menu changes and is now the top choice for the 18-24-year-old crowd, according to a recent restaurant survey. Read more here.
Business Insider, Restaurant Business and a group of experts rank the 25 best fast food chains in America, based not just on earnings but primarily on customer satisfaction and overall value. Chick-fil-A, In-N-Out Burger, and Krispy Kreme are ranked among the top. Read more here.
Groupon sells its restaurant checkout software business, Breadcrumb, to a startup, four years after acquiring it. Read more here.
2667 total views, 1 today