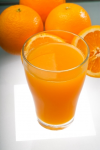 A semi-tropical climate and 8,000 miles of glorious coastline means Florida is an open basket for seafood, citrus and tropical fruits. Here's what should be on your plate in the Sunshine State.
Oranges, Grapefruits and Limes
With three-quarters of a million acres of citrus groves, Florida is the must-visit location for juicy oranges, limes, and grapefruits which are fresh all year round. Florida oranges, white and red grapefruit, and limes ooze juice and flavor. And of course, those tart and tiny key limes are prized for use in Florida's Key Lime Pie.
Photo via KEKO64 / freedigitalphotos.net
Hearts of Palm
It may be called "swamp cabbage" by Floridians but the heart of the sabal palm is much sweeter than it sounds. The sabal palm is the state tree of Florida and these morsels are perfect in salads and as an accompaniment to steak and chicken.
Mangos
Sink your teeth into a succulent mango – mangos in Florida come in all shapes and sizes from the green-skinned giant Kent mangoes to the golden Ataulfo. You're most likely to see the red-skinned Tommy Atkins mango, which is excellent for snacking.
Photo via phasinphoto /freedigitalphotos.net
Stone Crab Claws
These orange-clawed crabs are best associated with Miami Beach long stander, Joe's Stone Crab restaurant and are harvested between mid-October and mid-May. Stone crab is a little iffy eaten warm but comes into its own when cooked and chilled. Why not combine two Florida delicacies in one mouth-watering dish – stone crab claws with hearts of palm salad? Alternatively, stone crab claws are just as tasty with a simple mustard dipping sauce.
Photo via Daniel St.Pierre / freedigitalphotos.net
Tupelo Honey
Searching for something sweet? Tupelo honey is drawn from the tupelo gum tree and its light, mildly musky aroma is perfect when the honey is added to a Florida cocktail or to inspire subtle-flavored desserts.
What do you love eating in the Sunshine State? Let us know your Florida must-eats and those all-important favorite restaurants in Florida.
7131 total views, 1 today