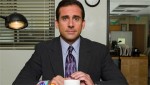 How do you go about hiring your line cooks. Below are 5 tips and things to look out for when doing so…enjoy!

Cleanliness
Do they sanitize their hands regularly? How do they handle the food? Have you reviewed their personal hygiene? How are they handling their ingredients? Are they respecting food safety regulations? Are they practicing proper hand-washing technique? Using gloves correctly? Are they maintaining the equipment and sharing cleaning responsibilities?
Willingness to learn new things and accept change
This includes what new menu items you added yesterday, to plate presentation to the ability to cross train at other kitchen stations (such as cold stations like pantry or pastry).
Previous Experience
They need to have some experience before starting on the line. Assign them to a station based on their past experience and your restaurant's concept needs.
Positive attitude
We all know how hectic and busy a restaurant can get. You need someone who can keep their cool. You also need someone who is good at taking directions from their supervisors. Keep in mind you don't necessarily need someone with an outgoing personality to be a line cook because they should be mostly focusing on the cooking!
Punctuality
They must show up on time. There are no excuses when you're running a busy restaurant. If they don't show up, the show must go on!
If you believe you haven't hired the right people be QUICK to let them go. The longer you have B and C players on the team the longer you are running an inefficient restaurant which can affect the performance of the rest of the team and even your sales.
"It's what you practice in private that you will be rewarded for in public"
– Tony Robbins
4772 total views, 1 today