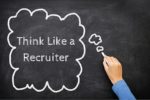 Updated as of October 3rd, 2016
Let's face it we all know recruiting can be challenging.
You need all the help and resources you can get. That's why I put together this list of free resources to find free resumes online.
Enjoy and feel free to mention any others you use!
1) PostJobFree: A very underrated resource in my opinion! This 8 year job board gets about 500,000 visitors/month or more. Not only do they allow free job listings, but also you get free resume contacts. On the resume contact side they do have some limitations though, I believe with how many messages you can send for free (5 messages a week, last time I checked). The nice thing about this site is you can see all the resume content (except contact information), before you actually decide to reach out to the candidate. On top of everything their prices are pretty darn reasonable, I know they have a premium membership for something as low as $24.99 which gets you more resume views and promoted job listings to additional job boards.
2) Craigslist Resumes Section:
Yes, Craigslist believe it or not (the "resumes" section, bottom right of their site). You can find all sorts of job-seekers that are available for hire. I know what your thinking, its Craigslist. Sometimes there could be a chance of running into something shady. However, thats expected for a high trafficked website, and you can still find good resumes in there from time to time. Also don't forget to setup resumes-alerts on Craigslist, check out my article here on how to do so. Additionally, you could also find select cities, where you can post jobs for free on Craigslist.
3) Indeed.com: I know it is pretty obvious. However, it is one of the largest resume databases out there and you can view resumes for free (just without the contact info). Now, if you have a company email, and signup with Indeed, I do believe you get your first 100 contacts for free (at least last time I checked). Then after that it's $1 per resume contact.
4) Google Images: Probably one of my favorite articles that shows you how to find resumes utilizing boolean search tactics in Google Images is right here: Large Free Resume Database Hidden In Plain Sight. The article shows you how to find resumes in all sorts of formats (.pdf, .doc, etc.) utilizing Google, it's pretty neat. We've definitely found some golden nuggets using this method. You can also target passive candidates pretty well using this.
5) Jobvertise:  This site has been around for a while, and has all sorts of  free resumes listed in US, Canada, and Internationally. Definitely worth checking out.
6) FoodService.com: If you are a member (it's free) there is a section where you can find food related job-seekers and resumes. The list is only a couple thousand but it does have a good one here and there. I also found a few restaurant resumes at HospitalityJobs.com too.
7) Certainly not my favorite, but https://sourcing.recruiting.com/ is another resource to find resumes. It searches the internet for them, the only thing I dislike is you can't sort it by date modified so you don't know how old the resumes are 🙁 …If they had that functionality it would be interesting to see how helpful it could be! It's also possible this could be a better resource for passive candidates…just a thought.
8) A variety of classifieds site: Backpage and ClassifiedAds.com, all of these can be a hit or miss. Myself and our resume support team have found a few goodies here and there, but mostly they come from when we have posted a classified job ad. But I figured I'd throw them in the loop because they are free.
9) Linkedin: An obvious one, basically the largest 'resume database'. Another one that's great, is ZipRecruiter (they have a free trial) which is always a solid option.
10) JobSpider: Some of the resumes may be older, but I've noticed time to time, there some ones that are picked up. I believe the side crawls search engines and internets for resumes that are publicly posted.
11) Resume-Library: Another resource that you can utilize. I'm almost certain that you can search for resumes for free but then you do have to pay to contact candidates. See for yourself and let me know! I wanted to mention them because I know they had a large presence in the UK and they're gaining some traction here in the US.
12) RestaurantZone: Last but certainly not least, I will mention this site! Inside our platform you will be able to search several million fresh resumes in the restaurant/hospitality industry. Although this isn't free we offer special discounts for new customers to try it out! Learn more here. 
Anyways, that concludes the article. We are always looking for all sorts of ways to find candidates on and off the web. So feel to add any resources you have found to be helpful in the comments below…enjoy the rest of your week and happy searching 🙂
26655 total views, 4 today