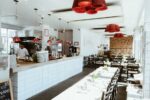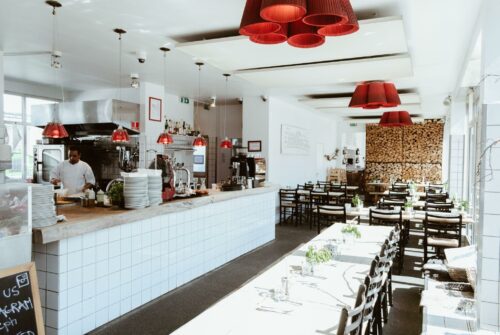 CLICK HERE FOR THE FULL FREE 2023 RESTAURANT INDUSTRY SALARY REPORT
We are happy to publish this year's Restaurant Industry Salary Guide which provides an in-depth analysis of the wages paid across various occupations in the hospitality industry.
Our team at Restaurant Zone has conducted extensive research by collating data from businesses in different states of the United States to create this useful resource.

The Restaurant Industry Salary Guide provides a detailed analysis of the executive & management salaries for different job positions like CEO, COO, CFO, Vice President, Director, General Manager, Culinary positions, and more.
This data will be useful not only for job seekers but also for restaurant owners who want to keep their salaries competitive while attracting top talent in the industry.
The guide is a valuable resource for employers who can use it to benchmark their salary packages and ensure they stay in line with the industry's standards.

The front-of-house staff plays a crucial role in the success of any restaurant as they are the first point of contact for customers. At Restaurant Zone, we have analyzed the wages paid to various front-of-house staff positions such as host, server, and bartender.
This data will be useful for job seekers to gain insight into the wages paid to these positions, which can assist them in making an informed decision about their career in the hospitality industry.
Below is a summary average of each position across the U.S. You may view the full report here
2023 Nationwide Summary:
Salaried:
CEO: $143,480 CFO: $146,480 COO: $137,156
Assistant Manager: $43,794 Catering Manager: $50,125
District Manager: $72,051 Executive Chef: $73,205
General Manager: $55,769 Kitchen Manager: $50,651
Restaurant Manager $52,222 Sous Chef: $49,913
Shift Manager: $44,049 Dir of Operations: $89,868.
Hourly:
Baker: $36,077
Bartender: $35,355 Dishwasher: $29,631
Host/Hostess: $32,022 Line Cook: $36,774
Pastry Chef: $40,342 Prep Cook: $31,836
Server: $34,725.
Upon reviewing the summary page within the report, we have identified some noteworthy patterns in our data. Of particular interest were the changes in our salaries from the previous year. 
Surprisingly, salaries for our Assistant Manager, Kitchen Manager, and Shift Manager saw an impressive increase of 25%. Conversely, our upper management's pay saw an increase of 08.09%.
We also saw tremendous growth in the hourly pay for our Hostess, Line Cook, and Prep Cook, with a record-setting increase of 44.78%. However, our Pastry Chef experienced a decrease in salary of 9.93%. These trends carry significant implications for our business and warrant a closer, more detailed examination.
The data aggregated from restaurants of all sizes, including Upscale, Hotels, Full-Service, Fast-Food, and Fast-Casuals provide valuable insights into the food industry.
By leveraging this data, businesses can gain a greater understanding of how their competitors are performing and identify areas for improvement in their own operations.
Furthermore, such data can also help in developing strategies to optimize customer experiences and increase revenues. We ensure that the information is concise and easy to comprehend so that it can be used to make informed decisions.
For more information, please go ahead and view the full report by following the link below.
CLICK HERE FOR THE FULL 2023 RESTAURANT INDUSTRY SALARY REPORT
5255 total views, 7 today