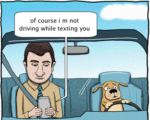 Text messaging job seekers…a completely UNDERATED way to book more interviews and get in contact with qualified candidates. I've seen a massive number of our own clients have absolutely incredible success with texting.
Plus, an Emarketer mobile research study showed that the average person in 2017 spends 4 hours and 5 minutes per day on their mobile phones…so a text is something anyone will most likely see immediately upon receipt.
I know what you're thinking…how do I start, where do I get candidates phone numbers, is it okay to text candidates, how do I do this?
Not to worry….Here's a simple step-by-step guide:
1) Have a cellphone available and don't be afraid to use it. Although not required, but if you want to be bold and extra "tech savy", setup Google Voice to text from your computer, for free. Or Google "text message marketing" and you'll find a slew of apps that can help you text from your computer. Examples: Mobile Text Alerts, TextRecruit, SlickText, Trumpia, EZTexting. Apps like Mobile Text Alerts lets you send messages without keeping track of how many you have sent.
2) Leads. You 100% need leads and you need to be able to target these leads. Your main option for this are resume databases that have cellphone numbers in the resume document. Check out these plans to purchase leads affordably, here. 
3) Write messages, that make job-seekers curious and send something appealing! Be emphatic, not intrusive and understand that they could be at work when they receive the text (note: sometimes it's smart to text during lunch or later in the afternoon we've noticed higher response rates during these times). Here's a good example:


4) Don't spam people. Be professional. Think quality not quantity. Don't be the person who sends out high numbers of irrelevant texts. Target only people who would potentially be interested in your job opportunity and have the right experience to go along with it. Learn how to target candidates with boolean search tactics, also Watch this video on how to search resumes to get better matches. 
5) Be professional and courteous. If you don't get a response, you can consider sending one more follow-up. But do not keep texting them non-stop messages, move on instead and find another target.
Wash rinse, repeat and most importantly experiment and take action! Only after doing it you'll begin to see what messages and strategies can work for you when text messaging job seekers. And as always, happy hiring!
7324 total views, 2 today