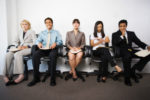 When posting a job advertisement, casting the largest net possible is critical so that you can attract an abundance of applications. From there then you have more options and are able to easily narrow down several favorites for an interview. This article provides 10 simple tips that you can apply today to drastically increase and 10x your job applications coming through your job advertisements.
1) Include detailed salary information, benefits and perks in your job posting. Be very clear and find creative ways to list out compensation and benefits. According to a study done by Careerbuilder, when a salary-range was clearly defined 77% of job-seekers made the decision to apply to the job. If you'd like to see the full study and other factors that impacted job seekers to apply to jobs, click here.
2) Experimenting with images in your job ad! Whether it's an image of your restaurant or an actual image of your team. Images build tremendous trust and are a great way to properly market to job-seekers. Just take Airbnb as an example. The Co-Founder Joe Gebbia stated in a Ted Talk, that having profile pictures and professional photos of apartments was one of the leading factors that built immense trust amongst complete strangers and allowing for more bookings to happen.
3) Sharing your jobs on social media. According to Inc. Magazine, "79 percent of job seekers use social media in their job search". And in fact, this figure actually increases to 86 percent when considering younger job seekers who are in the first 10 years of their careers. Thus for starters, consider Linkedin, Linkedin Groups, Facebook, Facebook Groups and Twitter as great hubs to share and promote your jobs.
4) Including relevant keywords in your job ad. In this day and age most jobs are found via search whether that be Indeed, Google, ZipRecruiter, Craigslist or wherever job-seekers may look for jobs. A good tip is to put yourself in the job-seekers shoes and think about what terms they may search for in a job search-engine. The more relevant keywords, skills, certifications, etc. you have in your job title & description, the higher chance you'll get your job ads in front of the "right" candidates and be ranked for a larger set of keywords (which means more potential job applicants!). However, be sure to avoid "keyword stuffing" because search engines algorithms typically penalize you for this sort of thing.
5) Utilizing Email Marketing to attract a large array of passive & active talent. Did you know that Email has a 135% better ROI versus traditional keyword ads on average (Socially Stacked). And according to McKinsey & Company, "Email is 40X more successful at acquiring new clients than Facebook & Twitter". If you haven't tried email marketing to attract top talent, then you should certainly start now. Call us at 800-513-5096 or Email Us to learn how you can advertise your jobs via email marketing to a massive network of job-seekers and drastically increase your hiring.
6) Experimenting with different job titles. We run many experiments daily, testing out of different styles of job titles in job advertisements. For example, one thing you can experiment with is including something about salary in your job title. We ran several experiments running different job titles on job ads and some modifications on job titles produced 2X increases in the amounts of applicants received. You may read more about these experiments here.
7) Exposure, Exposure and more exposure! Are you posting to multiple job boards? Are you posting on free sites, paid, featuring & sponsoring your job ads? According to Indeed's Economic Research department they state that 58% of adults search for jobs at least monthly. And according to Inc. Magazine 45% or job-seekers search for jobs on mobile.  The more eyeballs, websites and mobile sites, and all sorts of sites you post too the the better chances you'll have to get your jobs in front of the right candidates.
8) Utilizing resume searches and resume databases. A great strategy to increase applications to your job posting is by inviting passive & active candidates from candidate pools to apply to your jobs. A simple email, text and call inviting a candidate to apply to your opening can be a great way to get the right talent in the door. Take a look at our comprehensive list of places to source resumes.
9) Respond immediately to job-seeker applications & responses. I can't tell you how many times my team and I have seen our clients miss out on great potential hires because they took too long to respond to a candidates application or resume they submitted. Great talent, and A-players usually have multiple options to choose from. So next time you get a great candidate applying to your job, call him/her immediately! 

10) Constantly experiment and try new outlets. Getting your jobs in front of the best hires sometimes requires creativity and trying something new. With rapid changes in technology on the web, it's smart to be on a constant lookout for new hiring tools!
I hope you find this post helpful and I know by utilizing these strategies you'll be on your way to 10x'ing your job applications to your job openings. Have a great week and happy hiring!
3969 total views, 1 today