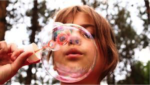 College students usually dart for summer jobs once they have time off from classes. They need cash to help cover tuition, room and board, textbook, and other costs associated with their education. That also means that it can be a challenge to land a job because there are so many other students on the hunt for summer employment. If you are a college student who feels the pressure of finding a job for the summer, check out these tips that can help you out.
Provide Private Childcare
While you may not be interested in working for a daycare center, you may want to consider providing private child care for a family during the summer months. Many families do not need childcare during the school months, so they scramble to find an in-home childcare provider during the summer when their children are home from school.
You may be a live-in childcare provider, such as a nanny, or you may provide childcare during the day and evening hours until the parents get home from work. Private childcare providers often can negotiate pay with parents and can make a sizable income during the summer months. Image via Pixabay by Jedidja
Become a Tutor
Even if you are not an education major, you certainly can secure work tutoring younger kids. The great thing about offering tutoring services is that you choose the subjects and levels you work with. You get to help kids improve their abilities in a less structured way than in a classroom. If you love reading or math, offer those services to families who are looking to boost their kids' academics.
The other perk of becoming a tutor over the summer is that you get to set your own hours. This may allow you to pick up two summer jobs, or spend some more free time with your family and friends while you are home.
Use Your Networks
If you have been active on campus in clubs or organizations, you can put those connections to work. Depending on the type of organization, sometimes these connections can lead to an internship or an entry-level position related to your field of study. Your professors may also know of internship and seasonal job opportunities that are available, so don't hesitate to ask them about any openings. Internships may not pay as well as another form of employment. However, the first-hand experience you gain through an internship may prove to be valuable when it comes to writing your resume and seeking a position after graduation.
Create a Small Business
Students tend to do well when it comes to performing small jobs or odd jobs for neighbors, friends, and family. It's easy enough to offer services such as house cleaning, yard work, errand-running, or offer in-home boarding for pets or dog walking services—you just need to reach out to those you know. They're more likely to hire you than a more expensive service provider. At the same time, you'll be getting small-scale experience with running a business.
Be Adventurous
Summer means travel and vacation, and college students are in a great position to find a summer job that includes both. Maybe you have been going to the same vacation spot with your family for years, so you know which hotels and resorts need lifeguards, servers, or other staff members.
Or, perhaps you want to travel even more during your summer break and find employment with a cruise line. You may be able to become a server, host, or a member of guest services. Beyond the working aspect, you'll get to spend your summer sailing the seas, exploring the world, and meeting scores of new people.
Work for Apple
Apple provides some of the best opportunities available for college students.
Whether you are interested in an internship as part of the Apple community or a position as an Apple Care College Advisor, you will gain experience working with one of the top companies in America. The AppleCare College Program also gives college students the ability to work from home and to work during the school year with a schedule that fits around your classes.
If you do work for Apple during the summer and enjoy your experience, you could become an Apple Campus rep at your school. The possibilities for employment with Apple extend beyond your summer break.
Many summer jobs are available for college students as long as you know where to look and take initiative. You may find yourself in a position to create your own hours, gain first-hand experience with a company, or travel the globe. The possibilities are out there!
Erica Francis works with ReadyJob.org to help young adults and graduates transition into the work force and prepare for their careers. She is dedicated to providing helpful resources geared toward today's young people. Aside from her passionate work at ReadyJob, Erica likes to spend time getting involved in theater, and riding horses.
4003 total views, 2 today