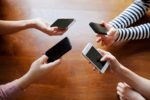 When you engage your restaurant customers through text messaging, you will see your profits increase. 90% of customers will open your text messages within three minutes. When you want to run a successful SMS texting campaign, you have to provide your customers with value. By sharing great deals and useful information, you will get customers interested in what you have to offer. You'll want to grow your list of subscribers and provide your loyal customers even more reasons to engage with your brand.
Send Out Deals Only to Your Opt-In Text Campaign
To reward customers who have signed up to receive SMS texts, send out deals that are only available through text messages. When you send out offers that are only received by those that sign up for text messages, you will increase the number of people who opt in to your campaign. When your customers receive regular coupons for your restaurant, they will feel valued as a repeat customer. Sending out routine messages keeps your customers engaged. Keep your offers interesting, and use deals to fill up your restaurant when nights are slow.
Keep Your Focus on Exclusivity
When you want your subscribers to engage with text messages, you have to offer exclusivity. People enjoy getting deals that they know aren't being offered anywhere else. For example, if you send out restaurant text messages to your subscribers, continue to point out that the deal is only for those that sign up for text messages. You can use language such as "offered to text subscribers for a limited time". You want your customers to feel special and set a deadline for them to come visit your restaurant.
Get Customer Feedback Through SMS Texting
When you want to know what your customers are thinking about your food or customer service, it's time to send out a survey or poll to get feedback. Customers will take the time to answer your surveys as a way to engage with your business, especially if you offer a coupon incentive. If you can show that you are listening to their concerns, your customers are going to continue coming back to your restaurant above all others. For example, you can create a poll to see if you should keep your restaurant open later. If a majority of your customers answer yes and you stay open later, they will appreciate that you listen to their feedback.
Contests Get Customers to Engage
When you offer contests, customers get excited about interacting with you. You'll need to create contests that offer a prize good enough to get people interested. To get people really engaged, offer a small token of your gratitude simply for filling out the contest form. You can offer a special discount coupon only for those that enter your content. When you have a texting software platform in place, you'll simply set up a short code, making it really easy to enter your contest.
As you continue to look for ways to get your customers to engage through texting, you can also set up a loyalty club that is exclusive to returning patrons. Pay attention to the deals that you offer, and focus on those deals that work the best for your type of business.
Author Biography:
Ken Rhie is the CEO of Trumpia, which earned a reputation as the most complete SMS solution including user-friendly user interface and API for mobile engagement, Smart Targeting, advanced automation, enterprise, and cross-channel features for both mass texting and landline texting use cases. Mr. Rhie holds an MBA degree from Harvard Business School. He has over 30 years of experience in the software, internet, and mobile communications industries.
3213 total views, 1 today