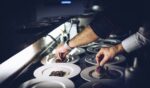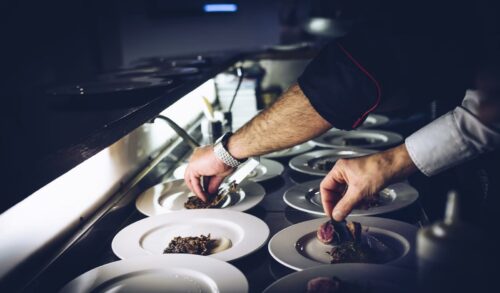 An executive chef is like the quarterback of a kitchen. They call the plays, ensure the team works smoothly, and create delicious dishes that customers will love. Hiring one for your restaurant is a big decision, and you want to ensure you get it right!
According to the National Restaurant Association, the food service industry is envisioned to earn a whopping $997 billion in sales this year. So, it's also projected to generate around 500,000 new jobs. 
More jobs mean more competition. So, it's crucial to have top-notch chefs who can make your restaurant shine in the crowded marketplace.
To help you, our team at Restaurant Zone has compiled a list of 10 simple steps to ensure a successful hire.
Define Your Restaurant's Needs
Before you begin to hire a chef, make sure to define what your restaurant needs. Consider the type of cuisine you serve and your kitchen team and staff size. Also, any special skills or qualifications you're looking for in a candidate.
Types of Cuisine
Different cuisines require different chefs and tools. For example, if you're opening a French restaurant, you'll need to hire a chef with a mastery of classic French cooking techniques. So, if you run an Italian eatery, having an executive chef well-versed in traditional Italian recipes would be beneficial.
Kitchen Team and Staff
Your kitchen team and staff can be a deciding factor in the type of executive chef you hire. For example, hiring someone who can work within those parameters is important, especially if you have an experienced staff comfortable with a specific method or cuisine. Note also that if your staff members are inexperienced, consider looking for someone to help them learn and develop their skills.
Qualifications
Defining the qualifications you're looking for in an executive chef is essential. Do they need a culinary degree? What types of experience are you seeking? Are there specific certifications or skill sets that are must-haves? 
Considering these criteria before starting your search for your chef for hire will save you time and energy.
Write Detailed and Descriptive Job Posts
Once you know exactly what you're looking for, it's time to write the job post. While a simple list of qualifications is excellent, your executive chef role calls for more than that.
A clear job posting will help you attract the right people to apply and weed out those who are not a good fit. Start by writing a detailed job description. Listing your requirements, such as the skills needed, relevant certifications, or degrees. 
Have prior experience. Then, include an overview of what you expect from them.
Below are some topics you should include:
Working hours and days needed

Meal planning, budgeting, and ordering duties

Compensation (salary/hourly rates)

Benefits (vacation time, sick leave, etc.)

Growth opportunities
Writing an engaging job posting highlighting the perks of working in your restaurant is crucial. For instance, you can talk about the team environment. Also, the extra training they may receive or any growth opportunities.
Remember to keep your job posts professional and use the same brand voice. It will help you attract suitable candidates, boost employer branding, and ensure no details are missed!
Moreover, keywords are a great way to get your job post noticed by more people. Make sure you include relevant words and phrases such as "executive chef", "chef for hire", or "culinary experience". The more specific you are, the more likely you'll find the right candidate. Are you actively seeking a position as an Executive Chef?
Submit Your Resume Now!
Promote Your Job Posting through Many Platforms
Now that you've written an enticing job post, it's time to get the word out! Promoting your job posting through many platforms is essential for maximum reach and visibility.
Social media websites such as Facebook, LinkedIn, Instagram, and Twitter are the most well-known platforms. The LinkedIn platform is especially effective due to its professional audience. 
People already use LinkedIn to search for jobs, so you're more likely to attract the ideals. Research where your target audience is and post your job openings there. For example, target the French food forums or groups if you want a chef with French cuisine experience.
More specialized employment boards are also a terrific way to get some of the most suitable candidates. Indeed is an excellent place to begin. It's free, easy to use, and allows you to target different locations. Other job boards, such as Culinary Agents or Hcareers, focus on food service and hospitality-related jobs.
Moreover, since you are starting the hiring for restaurant process, you should also share your job post on your website. Also, share it with other online channels. Don't overlook the inclusion of a link to the employment listing!
Once you've spread your job postings, don't forget to track them for responses. Follow up with candidates and direct them to the job post if they don't meet the requirements. It will show them you actively seek the ideal candidate and create a positive impression.
Network and Reach Out to Chefs
Networking is a great way to find the perfect executive chef for your restaurant. Everyone knows someone, so don't hesitate to contact people in your network. Ask to see if someone can recommend a chef that fits your needs.
You may also want to contact some culinary schools or associations. Most of them will hold a list of students or alumni peeking for jobs, and they can give you a helpful starting point.
But, of course, if you're serious about seeing the best candidate, you may require more than just online postings. Investing in a restaurant staffing agency is always recommended. Find a chef staffing agency with a network of top-notch chefs.
This restaurant staffing agency usually has access to more potential candidates than you can find online. They will help you narrow your hunt to hire a chef based on your standards. 
Additionally, they may deliver more services, such as pre-screening interviews and background checks. So, make sure to get references before committing to the chef staffing agency.
In Restaurant Zone, we have a restaurant headhunter and restaurant recruiting team to help you find the right chef for your kitchen.
Refine Your List of Prospective Candidates
Once you've promoted your job posting, networked effectively, and gathered potential applicants, it's time to streamline your candidate pool. 
Sifting through the applications is crucial to identify the best alignment with your criteria. Remember, your goal is to find a candidate who meets the job qualifications. Also, one fits well within your organization's culture and work environment.
Approach this process systematically. Check each candidate based on their skills, experience, and alignment with your requirements. It will help guarantee you are left with the most qualified prospects for the job.
Remember that a candidate's potential may extend beyond their current skill set. Often, you can train individuals, so do not hastily eliminate a candidate simply because they do not meet every requirement.
Once you have checked your list, it's time to move onward with the interview process.
Interviews: Get to Know Your Prospective Candidates
Getting a feel for the candidates you've narrowed your list is essential before making any decisions. An effective way to do this is through interviews.
You can assess the candidate's knowledge, experience, and personality in the interview. Let them share stories and examples of how they've handled past situations in the kitchen. It will give you an insight into their leadership style and ability to manage a kitchen staff.
Remember, kitchen work is hard and stressful, so make sure you assess the candidate's attitude. You like to hire a chef who is calm and has an approachable character. It will ensure that your new chef can initiate a positive relationship with the rest of the team.
Moreover, ensure you deliver them with sufficient information to make an informed decision. Be clear on expectations, job roles, and the restaurant's mission and vision. It will help them understand whether they will fit the team well.
For all time, always give feedback after each interview. Letting the candidates know where they stand in the hiring process is important. It will help so they can plan for their future accordingly.
Evaluate and Make the Final Decision
After all the interviews, it's time to evaluate each candidate and decide who you will hire.
Start by reviewing each individual's interview notes. Examine their credentials, experience, attitude, and other pertinent information. When you've narrowed your choices down to the top three, it's time to make a decision.
Think about additional factors such as compensation and benefit packages at this point. Consider each candidate's salary demands and if they can be met within your budget constraints.
Take into account their work environment and any available benefits. Do they understand what it takes to succeed in your restaurant? Are the terms you are offering fair for both parties?
Remember, this hire will set your restaurant's culinary standard. So make sure to consider all factors before making your decision.
Once you have selected the perfect candidate, it's time to make the offer and welcome them into your kitchen.
Onboarding: Welcome Your New Executive Chef
Onboarding is a crucial step in hiring any new employee. Doing it right sets the tone for their entire work experience with you.
To ensure a successful onboarding process for your new executive chef, be sure to do the following:
Establish clear expectations for their role, outlining both tasks and goals.

Show them an in-depth tour of your kitchen and introduce them to the group.

Clarify all processes and systems they are expected to follow.

Provide resources that will help them succeed.

Make sure they understand your restaurant's brand and mission.
It will provide the new chef with a good understanding of their job and how to succeed. It also ensures that everyone is on the same page about what is expected. It ensures that your new hire feels like an important member of the team from the start.
Ongoing Training and Support
Like any new hire, providing ongoing training and support is essential. It helps ensure that your executive chef continues to grow and develop in the role.
Though they may have backgrounds, professional training can support them to thrive. They do not need to be certified in a certain area. It is still noteworthy to provide learning opportunities that permit them to sharpen their skills. And remain up-to-date with industry tendencies.
For instance, innovation is paramount in the culinary world. Providing extra training on new techniques or recipes can open up opportunities. Encouraging your chef to continue networking with other professionals is also important. It will help them stay current on trends and bring fresh ideas back into the kitchen.
Establish a mentor-mentee relationship with your new executive chef. It will help them grow within the role and provide you with ongoing feedback on their performance and progress.
Celebrate Your Successful Executive Chef Hire
Once all the steps above are complete, it's time to celebrate your successful executive chef hire!
Honor the new team member by throwing a welcoming party or event. Introduce them to other members of your staff. As well as any local supporters and influencers that make up your community.
Having an executive chef means you are one step closer to achieving success. Show off your new hire and ensure everyone knows you have found the perfect person for the job.
Now, put your feet up and enjoy as your hard work pays off in delicious dishes from your new executive chef!
And don't forget to check in with them to ensure a continued positive relationship. With the proper support, they can become a cornerstone of your kitchen. They'll help take your restaurant to new heights!
Conclusion
Hiring a top-notch executive chef involves several crucial steps. From drafting a job description to conducting interviews and onboarding the chosen candidate. Ensuring you communicate the restaurant's mission and vision. 
Setting realistic expectations for the role is key. Providing ongoing support and training lets your chef stay current with industry trends. It helps in contributing to the restaurant's success. 
Celebrate this achievement after hiring your executive chef and introduce them to your community. It sets the stage for a strong working relationship. Remember, the success of your restaurant is a shared endeavor. 
Fostering a supportive and collaborative work environment can lead to unprecedented culinary heights. 
If you're prepared to start this journey and require professional help in the hospitality sector, don't hesitate to reach our hospitality recruiters. We offer guaranteed hospitality staffing solutions for any type of restaurant or hospitality business. If you have an executive chef position open, contact us today, and let's match your needs with the perfect candidate! 
Top Keywords Used
Hospitality staffing solutions

Restaurant staffing agency

Hospitality recruiters

Hospitality recruiters

Hire a chef

Hire a chef

Chef staffing agency 

Restaurant staffing agency

Chef for hire

Hiring for restaurant

Chef for hire

Chef for hire

Restaurant headhunter

Find restaurant manager

Hire a chef

Chef staffing agency 
Resources: