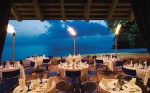 Today, we are doing an interview with Jane Diaz, President of RDC Recruiting Services. Jane used to be a long-time client here at RestaurantZone! Jane has worked as a RPO Recruiter at Manpower Group, a Regional HR Generalist at Chipotle, a Contract Recruiter at United Surgical Partners Int'l and has consulted throughout various industries including healthcare/nursing, engineering/IT, Hospitality/Restaurant in both corporate & regional support roles. We are very excited to have her today as part of a Q&A session on sourcing talent on and off the Internet. I learned a lot speaking to her and I think you could too! So without further adieu, let's crack into it!
So tell me Jane where are some of the places you traditionally liked to source candidates?
Like many recruiters, I source candidates the traditional way and EVERYWHERE! When it comes to finding candidates I use anything I can get my hands on, and I try to get creative with it! Everywhere online, job boards, LinkedIn, Word of Mouth, social media, and referrals are all great resources. The Department of Labor/Workforce is also a great place to look. More recently, small niche Latin American job boards & local papers as well.
I know you started your new company RDC Recruiting Services what are the newest avenues you have been exploring when it comes to sourcing talent?
Talent from the Caribbean, specifically, Puerto Rico, yup you heard me correctly! I moved out to Puerto Rico in 2009 and although I am not originally from Puerto Rico, I'm a Tex-Mex gal that fell in love with all the islands natural beauty in 2000 during my first visit. Little do many people know, there is actually a huge amount of unemployed candidates in Puerto Rico and many more passive job seekers. I like to think of it as a gold mine of candidates. In particular, when it comes to an abundance of quality professional talent with various experience and education.
In your opinion why is recruiting talent from Puerto Rico so lucrative for restaurants or hotels?
Well for starters, I have seen many US companies that are coming down to recruit out of Puerto Rico, mainly because of the large supply of available candidates. Applesbees, Wendy's, Burger King, Chilis, Fridays, Red Lobster, large hotels/ski resorts have all been looking for candidates in Puerto Rico. So when you see the big names doing something like this it must mean something!
In my opinion recruiting talent from Puerto Rico can be lucrative for any employer and especially healthcare employers as well. To name a few, NY's St. Peter's Health Partners, Pine Ridge Hospital in South Dakota, Southwest Key Programs, Tenet Health-Texas, Aspire Health Partners-Florida, home health care agencies, and correctional institutions have all been looking for healthcare candidates in Puerto Rico.
The failing economic and corrupt political system plays a major role in why as many as 10,000 Puerto Ricans are leaving for mainland USA on a monthly basis. Just Florida alone has added 700K+ new PR residents in the last few years! Unemployment is very high here on the island, and I've seen many hiring events where these hospitals/clinics come and hire for several disciplines where hundreds and in some cases, thousands of candidates show up. From a cost perspective, one can get motivated labor otherwise not available in their backyard, and more 'bang for your buck' on nursing & administrative/management roles. From the job-seekers perspective a nurse can make $8-$10/hour here in Puerto Rico but then in many cases jump up to $25/hour in the US or more.
From the hotels/restaurants side of things they can get cheaper labor, and more 'bang for your buck' on hourly roles and even management. From the job-seekers perspective a cook can make $8/hour here in Puerto Rico but then jump up to $12/hour in the US or more. So that alone is very favorable to the locals here.
What are some of the benefits to hiring in Puerto Rico?
-Large supply of candidates
-US citizens that do not require sponsorship
-Bilingual candidates
-Marriot, Hilton, and large hotel brands are hiring in Puerto Rico, along with Olive Garden, PF Changes, are many more restaurants. Any concept that is in the US is basically in Puerto Rico.
-The nursing schools in PR offer associates in nursing and BSN's and are accredited by Middles State Commission on Higher Education, and also many vocational schools offering short-term technical certificates in healthcare. Any healthcare institution that is in the US and in the market to add diversity to their candidate pool/staff can benefit greatly by recruiting in Puerto Rico.
-The job-seekers are willing to travel ASAP and since they vacation in the US, they understand the culture and the fast-paced environment.
– Puerto Rico is a U.S, Territory therefore, no passport is required, therefore, no waiting in line at customs and most major airlines fly into the island several times a day so getting in and out from just about anywhere in the U.S. is hassle-free and relatively affordable.
You've noticed a lot of companies advertising in Puerto Rico, why do think that is?
The secret it out! I've seen ZipRecruiter and Indeed advertising down here. One thing to note is that Puerto Ricans don't look at Craigslist and can often time find ATS and job boards overwhelming. They look at the local papers or local classifieds sites here in Puerto Rico but most popular with them is the job fairs, moving to the mainland for many Puerto Ricans requires a much greater cultural, linguistic and social leap than moving from one state to another. Meeting potential employers in person creates an instant trust and credibility.
Well that's all for today. I hope you readers learned something from Jane. If you want to get in touch with her or find out more, check out her information below. And as always have a great week!
About Jane & RDC:
I have been in HR/Recruiting for almost 25 years, having worked with an array of companies in various industries and disciplines. And although I have a generalist background in recruiting, most of my experience and passion is matching great talent with exceptional employers that would otherwise have never met. In 2011 I started RDC Recruiting Services and initially worked with an exclusive private portfolio of clients I acquired while in Texas. Since then the demand has driven me to coordinate career fairs exclusively for U.S. employers willing to relocate candidates from PR. RDC also does direct placements and customized private job fairs. RDC knows the PR candidate. RDC events offer employers an opportunity to introduce their organizations to a large number of these untapped job seekers in one place, at one time. RDC also helps you navigate through the PR bureaucracies and does all the work for you so you can spend more time recruiting and hiring! I have placed over 1200 PR candidates in a single year in many vacancies ranging from hourly to salaried positions and everything in-between. To get in touch with me you can e-mail me at jdiaz@rdcwork.com or call me at 787-308-3629. You could also come meet me live and in person in sunny Puerto Rico at RDC's next healthcare/nursing career fair on April 19th and 20th!

3322 total views, 1 today