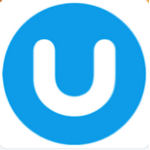 The New Virtual Hiring Platform for Restaurants
Let say you're a general manager at a restaurant looking to hire new chefs and you just don't have the time to screen through hundreds of resumes.
Wouldn't it be nice if job hunting could be done for you and you can get some extra help with this?
Well here's the solution. Its called CanuStart.
So what is it you may ask? Well, if you haven't heard yet CanuStart is the new revolutionary virtual hiring platform for restaurants. For starters, the technology matches employers who are urgently seeking to staff quickly, effectively and inexpensively to pre-qualified talent. In addition, the software has very neat features that include 1:30 video resumes, job offer alerts via text & email and immediately available talent ready for hire.
A little background on the company, it was founded by former staffing manager Tamar Lucien, and tech developer Kwame Ampem.  Tamar recognized the problem that restaurant owners face the highest turnover rates of any industry and spend up to 10 hours a week recruiting new staff.  This in turn pulls employers away from other critical duties of running their business.
To solve this problem, the duo created a unique series of algorithms that takes traditional staffing & job boards to a new level.  Employers no longer need to manually search through a countless number of unqualified resumes, now they only receive profiles of 100% qualified candidates.  CanUStart lends a little tech to job hunters as well by alerting job seekers to errors on their resume and offering ways to improve to attract more employment offers on the site. Once candidates have created an awesome profile the system then matches them to employers who post open positions on the site, eliminating the need for manual searching by all.
Here at the Zone, we think this hiring platform is fascinating and could be very helpful to anyone in the restaurant industry or anyone seeking work in the restaurant industry. So if you are a restaurant job applicant and reading this… create your profile now by clicking here. And to all you restaurant owners or restaurant staffing agencies, take a closer look at this software as well!
3337 total views, 1 today